Enjoy the calm sea with prive boat rental
Our boat rental service provides you with the ability to rent with our without a licence! Most of our boats are ideal for beginner and intermediate users.
Rent your boat!
Skiathos, Skopelos and Alonnisos are all beautiful islands in the Northern Sporades, with a lot to explore! With our boat rental service, you can take your own time to enjoy the scenery. If you're feeling adventurous, you can rent a boat with or without a licence. Privé Boat Rental Skiathos, provide boats that are ideal for both beginners and intermediate users.

All our boats are equipped with life saving equipment such as adult life jackets and children's vests. Our service also includes mineral water, soft drinks, snacks, fresh fruits, and a coolbox for your supplies on board.
our service
Boat rental service
Enjoy the breathtaking scenery of Skiathos and around, from the comfort of our boat. Take the pleasure of unforgettable adventure with our boat rental service, where you can rent without having a licence. Please note that a basic skipping and safety training will be provided by our licensed skipper before you get onboard.
See our boats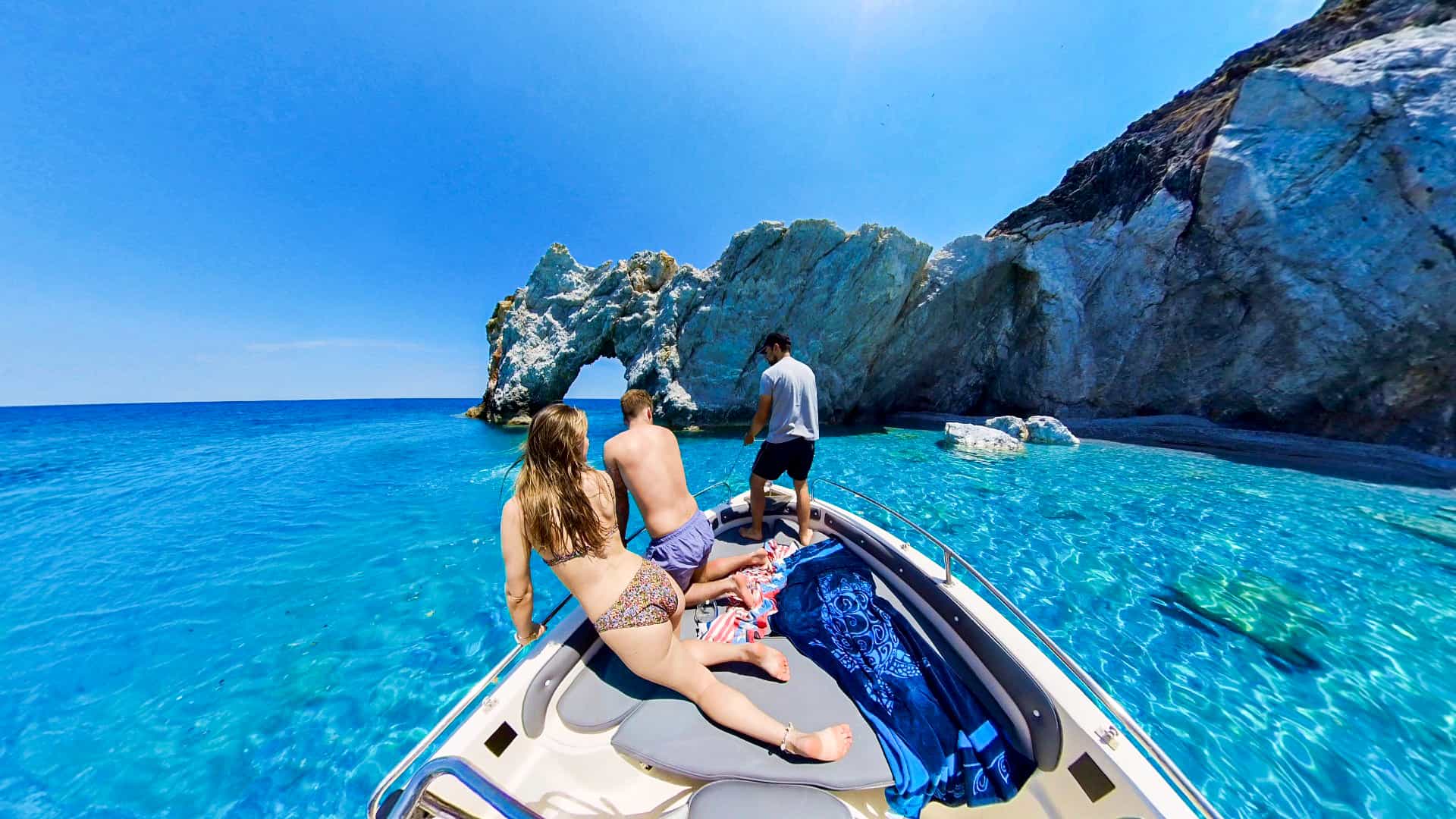 our service
Boat transfer service
We provide boat transfers from nearby islands, and transfer services from your hotel, villa, or yacht (as a tender) to Skiathos Town for a stroll or dinner at your desired time. We also cater yacht services (as a tender) and wedding transfers from your hotel to Tsougria Island or Skiathos Town. Please don't hesitate to contact us for more info.
Contact us